13 May 2019
ASTRI boasts Hong Kong's 5G future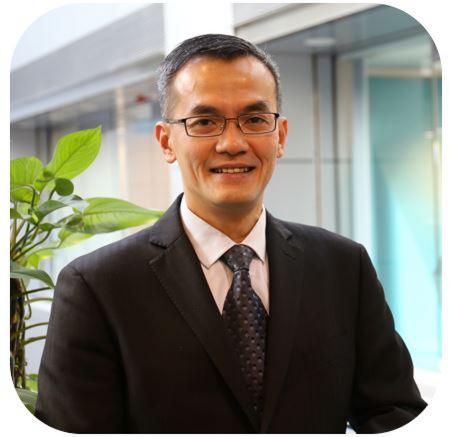 5G is big news. While most of us aren't really sure on its significance, the Hong Kong government has set its vision on the ultra-fast fifth generation mobile internet as a game-changing part to keep the city thriving.
In light of the Smart City Blueprint for Hong Kong, a plan to improve urban management and resident's quality of life, the government endeavors on the development of 5G, from the supply of spectrum to technical support and other facilitating measures to extend the mobile network.
The Hong Kong Applied Science and Technology Research Institute (ASTRI), the government's R&D arm for information and communications technologies, said 5G is revolutionary in the sense that it will unleash new avenues of communication-based application and solutions, particularly for the Internet of Things (IoT).
Being a driver in the field, Hugh Chow, the CEO of ASTRI said the institute spearheads commercialisation of research results and technology transfer across industries, universities and institutions.
The 19-year-old ASTRI was invited on the agenda at this year's Hong Kong Cloud Expo show, at the IoT Connectivity and Platforms Theaters. A range of topics surrounding the subject of 5G will be discussed from the economic value to the major waves of innovation that the next generation of mobile internet could bring across industries.
In the future, 5G can be life-changing. "For instance, it can facilitate transmission that will drastically shorten the time of downloading an 8GB high-resolution movie to only 4 sec, from the 26 hours or 6 minutes we had experienced in the 3G and 4G era," said Mr Chow.
Such benefits of faster speeds, lower latency and better reliability in mobile networks could be applied in industrial IoT, Vehicle-to-Everything (V2X), remote surgery and many more technologies that were limited by network delays in the past.
ASTRI has developedintegrated circuits for IoT,For example, ASTRI provides solutions including RF transceiver, baseband and System-on Chip as part of NB IoT for terminals and sensor nodes that could support streetlights, parking, and managing wastes in smart cities.
As for V2X, ASTRI has dedicated in Cellular Vehicle-to-Everything (C-V2X) technologies that faciliates communications among vehicles, pedestrians, roadside infrastructure and networks to enhance road safety. Besides, 5G NR, an air interface that works with radio frequency portion of the circuit between the mobile device and active base station as well as 5G core network to mobile edge computing are among ASTRI's 5G initiatives.
GETTING THERE
Hong Kong has just started allocating 5G spectrum with the Office of Communications Authority (OFCA) set aside a total of 1200 MHz of spectrum in 26 GHz and 28 GHz bands to three mobile service operators. The communications regulator has released a spectrum roadmap to add more airwaves into two lower bands in 2021.
Mr Chow said Hong Kong is not lagging behind its peers in developing 5G. "The allocated spectrums can be used from April 2019 onwards for deployment of 5G services to provide high capacity transmission at both outdoor and indoor locations of high traffic demand," he said.
Expecting 5G to drive a new wave of innovation in services and applications, technology startups can enjoy the help of new technologies such as Artificial Intelligence (AI), IoT and big data to bring innovative products and services to customers or even create new business models.
ASTRI has a rich portfolio of technologies that can be converted to support commercial initiatives, according to Mr Chow.The number of technology transfers conducted through research contract, technology licensing and other forms of partnership has exceeded 700. Funding is also available for startup companies through Innovation and Technlogy Fund (ITF)
Talents demand in technology, digital and financial services sectors are therefore expected to continue growing. "Technologies including artificial intelligence, data, and data science are hot areas, with financial, education, healthcare and smart manufacturing continuing to offer more opportunities than others," Mr Chow said.